Negli ultimi anni ho avuto un segreto. Qualcosa peggiore del rubare o avere relazioni parallele. Niente di tutto ciò: io collezionavo carte Pokemon.
Oggi voglio raccontarvi cosa comporta, le strade che ho percorso, e infine ciò che ho capito e potrebbe tornarvi utile. Prima di arrivare alle risposte però prendiamo una rincorsa molto lunga per capire cosa mi ha portato alla mia età a fare questo, e di cosa parliamo, quando parliamo di Pokemon.
L'origine della passione Pokemon
Per risalire all'origine di questa deviazione e comprendere cosa sono stati i Pokemon per la mia generazione dobbiamo tornare quantomeno alle scuole elementari: era il 1999 e la Pokemon-mania impazzava nel paese. Tutti avevamo l'album di figurine dei Pokemon, e quasi tutti – unica volta nella vita – lo finimmo, grazie anche alla ridondanza di doppioni diffusi per il compulsivo acquisto di pacchetti. Buona parte di noi aveva un GameBoy, e circa la metà di noi una versione a colori, tutti lo usavamo per giocare al videogioco dei Pokemon: Rosso, Blu e Giallo.
Anzi, la possibilità di giocare a Pokemon fu proprio il motivo per cui io e mio fratello acquistammo un GameBoy, nonostante già possedessimo una Playstation. Già, perché su Playstation, Pokemon non c'era: ne ebbi amara riprova quando il gioco pirata acquistato su una spiaggia a Pinarella con in copertina Pikachu e i suoi amici si rivelò invece uno sparatutto cartoon – comunque godibile. Piccolo trauma che ho condiviso con molti di voi, immagino.
Il giorno in cui vidi per la prima volta Pokemon Blu giocato su un GameBoy me lo ricordo ancora. Anzi, credo che ormai non lo scorderò proprio più: ho scolpite in mente le immagini del mini-protagonista che entra nell'abitazione in cui era avvenuto un furto, esce e combatte col Team Rocket. Ero alla comunione di un bis-cugino in un altra città, e la visione dei Pokemon dentro quel Gameboy verde bottiglia era una novità assoluta che apriva nella mia mente centinaia di avventure possibili. D'altronde fin lì avevo creduto che i Pokemon abitassero solo dentro la TV. Per tutto il viaggio di ritorno cercai di convincere i miei ad acquistarne uno (santa pazienza, quanto costano i figli), e tutt'ora a volte durante le giornate come un flash mi torna in mente questo loop, facendomi tornare una gran voglia di giocare ancora quei titoli.
Pokemon: il perché di un successo planetario.
Tutti noi li abbiamo conosciuti grazie al cartone televisivo, eppure la storia dei Pokemon inizia proprio con i videogiochi. Il cartone era solo una forma di pubblicità per il gioco, e viene da dire che ha funzionato alla perfezione. I cartoni dei Pokemon venivano trasmessi ogni pomeriggio su Italia 1, con un successo così clamoroso che li portò ad essere velocemente sulla bocca di ogni bambino in ogni scuola. La fonte del loro successo, se lo chiedete a me, sta nella promessa che faceva ai bambini: tu puoi avere il controllo.
Mi ci ha fatto pensare un documentario su Netflix su un altro marchio di giocattoli che ebbe un successo simile una decina di anni prima. Si chiamava HE-MAN e i dominatori dell'universo. Nel documentario (Toys that made us), si sosteneva che la ragione del successo fosse nello slogan-leitmotiv del relativo cartone, ripetuto nelle loro pubblicità: quando il protagonista si trasformava ed otteneva la massima forza gridava "IO HO IL POTERE!". Uno slogan facilmente introiettato dai bambini dell'epoca, che nella realtà dei fatti non avevano alcun tipo di potere, dovendo solo ricevere ordini dai loro genitori e dalla scuola. "I have the POWER!" era un grido liberatorio, con cui si riprendevano la loro autonomia. Ecco, credo che con i Pokemon sia successa una cosa simile.
Nel cartone Ash Ketchum, il protagonista, a 12 anni parte per un viaggio insieme a un piccolo animaletto da accudire, allenare e far combattere con i (151 possibili) Pokemon di altri allenatori come lui. Bam! C'era tutto: sì, il viaggio di scoperta, sì, gli scontri ("lui è più forte" "no è più forte lui"), ma sopratutto c'è l'assunzione di responsabilità verso qualcuno che dipende da noi, e il completo controllo del suo comportamento. Qual è il sogno di ogni bambino se non avere un proprio animaletto domestico?
Ve li ricordate i Tamagotchi? Mini apparecchi elettronici che contenevano l'avatar virtuale di un animale da accudire, col rischio concreto che potesse morire se non ti svegliavi la notte per dargli da mangiare o fargli fare i suoi bisogni. Era la risposta a tutte quelle situazioni in cui i genitori non volevano o potevano dare ai figli un vero animale domestico. Ebbero un successo pazzesco. I Pokemon erano il passo successivo: perché limitarsi a un solo animale, se con loro potevi averne 151?
Ed ecco che arriva il collezionismo: Gotta cath'em all, "collezionali tutti" era infatti lo slogan dei Pokemon.
I Pokemon e il collezionismo
L'hobby del collezionismo per come lo conosciamo noi si sviluppa intorno al XVI secolo, come risposta psicologica a un mondo su cui l'uomo sentiva di perdere il controllo. Nell'epoca delle grandi esplorazioni stavano venendo meno le certezze fin qui accumulate dall'umanità: non solo come raccontava la scienza forse l'uomo non era più al centro dell'universo, ruotando intorno al sole insieme a tutti gli altri pianeti, ma probabilmente in quanto europeo non era neanche più al centro del mondo. Di fronte agli spazi ignoti che si aprivano davanti a sé alcune persone trovavano confortante poter disporre in serie oggetti e artefatti, ordinarli, possederli. Le cosiddette Wunderkammer, le nostre odierne bacheche da esposizione. Per alcuni questa era anche una modalità di affermazione del proprio potere di fronte agli altri.
Insomma, una ricerca di senso e di controllo molto simile a ciò di cui abbiamo parlato prima per i bambini (chi non ha capito il passaggio sull'espressione del potere probabilmente non ha mai avuto una carta di Charizard, o un MewTwo al livello 100). La stessa serie Pokemon nasce da un collezionista: Satoshi Tajiri, inventore di questi mostriciattoli, raccoglieva e catalogava infatti insetti.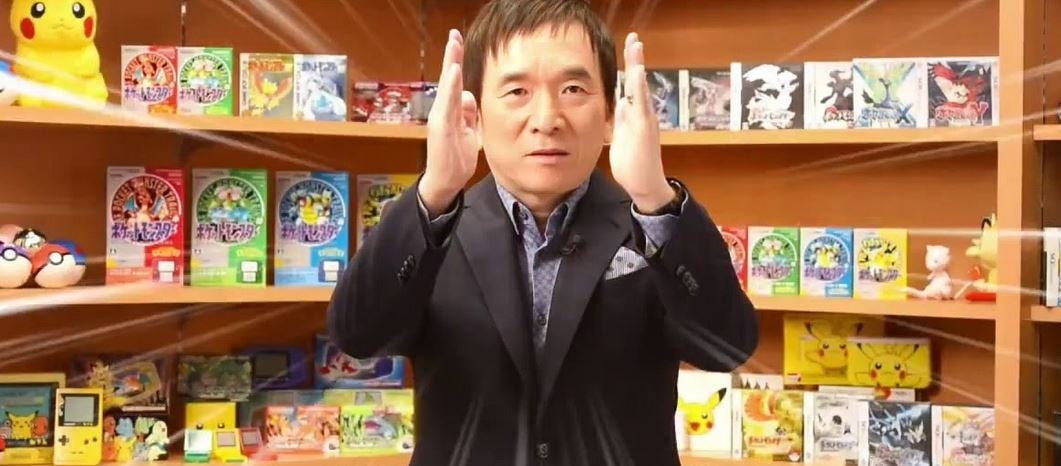 Con questi presupposti è facile capire il perché del successo sopratutto commerciale dei Pokemon nei primi anni 2000, con l'infinita possibilità di collezionismo che li accompagnava: completa l'album, catturali tutti nel videogioco, finisci la collezione di carte…
Se non che per questa c'era un inghippo non da poco. La spesa. Un pacchetto di carte Pokemon costava circa 5.000 Lire. Non è fuorviante fare una conversione pari ai nostri odierni 5€. Il pacchetto conteneva 10 carte, e una serie completa poteva contenere dalle 60 alle 100 carte. Ne usciva una nuova all'incirca ogni 4 mesi, e completarle non era affatto semplice: ogni serie aveva una ventina di carte rare brillanti, e la probabilità di trovarne una in un pacchetto era molto bassa (1 ogni 3). Pochi di noi hanno avuto il lusso di completare le numerose edizioni uscite all'epoca, e in più, essendo bambini, lo facevamo con poca cura: il fatto è che le carte Pokemon in realtà servivano per giocare, con i loro valori di lotta e le loro regole. Aspetto decisamente passato in secondo piano adesso che siamo adulti, ma vero criterio di rarità quando eravamo piccoli. Le carte erano inserite in mazzi senza alcuna protezione, quindi scozzate, accartocciate, sbucciate, e altre terribili pratiche che oggi fanno accapponare la pelle a ogni collezionista.
Il primo glossario che incontrerete approcciandovi a questo mondo sarà infatti quello che divide le carte in base alle condizioni di utilizzo: Mint, Near Mint, Excellent, Good, Light Played, Played, Poor. Rispettivamente: (Condizioni) Immacolate, Quasi Immacolate, Eccellenti, Buone, Poco Giocate, Giocate, Povere. Dove Povere vale tutto. Dallo scarabocchiato, al piegato, al tenuto insieme con lo scotch. Le ultime sono ovviamente le mie preferite.
Quando qualche anno fa ho deciso di tornare a collezionare carte Pokemon dopo tanto tempo, di fronte al vasto panorama di oltre 80 espansioni, mi sono dato solo un paio di regole: volevo completare solo le prime tre serie, le più iconiche per la mia generazione. Set Base, set Jungle e set Fossil. E le volevo in italiano. Avevo qualche soldo da parte e quindi ho pensato che un acquisto complessivo sarebbe stato più economico rispetto a cercare singolarmente ogni carta. Ho cercato quindi su eBay delle serie complete. Diciamo che questo mi ha un po' aperto gli occhi.
Sapevo che alcune carte avevano dei prezzi alti. Charizard, in particolare, già quando eravamo ragazzini costava da solo 50.000 Lire. Mi aspettavo un minimo di 50€, considerato il peso della nostalgia. Non ero troppo distante dalla realtà, se non che il prezzo variava fortemente in base alle condizioni menzionate poco sopra, scendendo considerevolmente in presenza di piccoli segni di usura. Ecco che ho capito che se volevo fare questa pazzia dovevo armarmi di pazienza e fare poco lo schizzignoso. I prezzi per un set completo non erano quasi mai inferiori ai 200€: "molte prime edizioni", promettevano, che significa carte appartenenti alla prima stampa della relativa edizione. Un fattore di maggior rarità e pregio per i collezionisti. Niente che facesse al caso mio, comunque.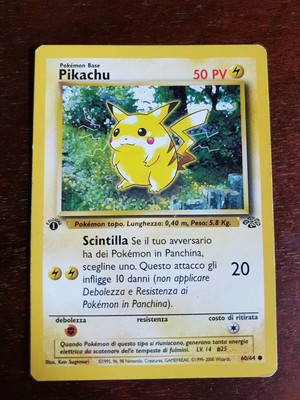 Ho dunque deciso di virare verso lotti di carte di piccole e medie dimensioni, e al rivolgermi ai miei amici di cui ricordavo buone collezioni alle elementari per provare a intavolare qualche affare. Purtroppo ho appreso con tristezza che come me avevano venduto o ceduto le proprie carte Pokemon quando qualche anno dopo era arrivata la mania di Yu-Gi-Oh, altro gioco di carte collezionabili che vive tutt'ora. L'unica cosa che ho rimediato è stato qualche sguardo tra il curioso e il compassionevole, da "non crescerai mai". Ma mi conoscono, sanno che non sono nuovo a queste uscite, e va bene così.
Inizia la ricerca
Girando sui classici siti da mercatino dell'usato ho trovato quindi piccoli lotti di carte, gente che aveva vuotato qualche cassetto e si era ritrovata qualche decina di carte assortite in vario modo. Altri che su eBay avevano un vero e proprio negozio digitale, e all'interno delle buste che spedivano includevano il loro biglietto da visita, e se si sentivano generosi anche qualche carta omaggio. Inutile dire che è stato sempre un gran piacere. Come era un piacere in generale ricevere le carte, sbustarle, metterle nel giusto ordine e inserirle nel raccoglitore di conseguenza. Anche solo semplicemente toccarle.
Una delle ragioni per cui son tornato a collezionare carte Pokemon è stata sicuramente l'esigenza di toccare. Lavorando nel digitale ho sempre la sensazione di non produrre niente di concreto, non ho mai occasione di toccare un prodotto, di sporcarmi le mani. Avere qualcosa di fisico con cui divertirsi è sempre una soddisfazione, in particolare se si abita in città e lo spazio per le collezioni non può andare tanto oltre il ripiano di una libreria dato il limite dei metri quadri.
Oltre alla gioia del toccare in sé, c'era la stessa sensazione che da ragazzino avevi quando scartando un pacchetto trovavi la carta rara che ti mancava. Una roba pericolosa.
Non pericolosa perché puoi dare di matto come il ragazzino qua sopra, ma perché per il cervello l'unboxing è come il gioco d'azzardo. È una ricerca di dopamina che può dare assuefazione, e che spiega il proliferare dei relativi video su YouTube. Per chi non lo sapesse, si parla di filmati in cui le persone scartano giochi – nel nostro caso carte – davanti alla telecamera, reagendo a ciò che trovano all'interno dell'involucro.
Questo tipo per esempio, Leonhart, è probabilmente il più famoso unboxer di carte Pokemon su Youtube, con quasi un milione di iscritti e decine di migliaia di visualizzazioni a ogni video (e uno stile che odio, mi spiace).
Ha mollato il suo lavoro come avvocato per farlo, e adesso vive di questo. Impressionante, vero? Il fatto è che questi video funzionano, e funzionano perché parlano proprio a quelle sensazioni nostalgiche che molti vanno a ricercare, e anche a quei ragazzini che magari stanno avvicinandosi ora alle carte Pokemon attualmente in edicola e, com'era anche per noi, non possono acquistare tutti i pacchetti che vorrebbero. Il fatto è che numerose ricerche ci dicono che è pericoloso riprodurre in modo artificiale la sensazione che si prova ad aprire un regalo: depotenzia questo gesto, dà assuefazione, crea dipendenza. È una sorta di masturbazione mentale.
L'unica volta in cui ho ceduto alla curiosità di vedere uno di questi video ne ho scelto uno sull'apertura di un Box del Set Base delle carte Pokemon. La prima serie, uscita più di 20 anni fa. È stato strano, affascinante, e a un certo punto triste. Di certo, non proverò mai più quelle sensazioni dal vivo, e questo è il motivo:
Un box di questo tipo arriva a queste cifre, e contiene 36 bustine singole da 10 carte, come questa:
Prezzo? Circa 250€. In base alle condizioni, ovvio, alla data di stampa, e al peso. Sì, proprio al peso: alcuni appassionati si sono resi conto che le buste che contengono una carta olografica pesano infatti di più. Parliamo di frazioni di millesimo di grammo, eppure c'è chi, bilancino di precisione alla mano, si mette a controllare le probabilità di trovare o meno una carta brillante. Perché? Perché la carta di Charizard di questo set, quella che 20 anni fa costava 50.000 Lire, oggi può arrivare a costare – se in condizioni ottimali, come appena estratta dalla bustina – anche 9.000€.
Ovviamente si aggiungono molti altri fattori qui, come la centratura della stampa sulla carta, davanti e dietro (sì, quanto il disegno è ben posizionato sul pezzo di cartoncino), la qualità della lamina olografica, e altri parametri di cui non ho mai avuto il coraggio di approfondire la conoscenza. L'unica cosa che ho scoperto qui è che per poter dire che una carta ha questi attributi non basta giustamente un'autovalutazione, ma serve il giudizio di un ente indipendente. Ecco che entra in gioco PSA, un ente di valutazione americano che si occupa di certificare la rarità e il valore delle carte collezionabili, di tutti i tipi. Tra i collezionisti le carte con valutazione PSA, riconoscibili dalla confezione protettiva con annesso giudizio stampato su, hanno molto valore, e nonostante la procedura abbia un costo e necessiti della spedizione negli Stati Uniti, sono molto diffuse. Il che mi fa sempre pensare a quanti soldi girino intorno a questo mondo. Per esempio, la carta Pokemon più costosa di sempre? Ad oggi, 45.000€.
Un ragazzo che come me ha conservato questa passione un giorno mi ha fatto una rivelazione che mi ha lasciato sbigottito. È lui che mi ha aiutato a muovere i primi passi in questo mondo, e ha sempre sostenuto che negli anni all'allargarsi della base dei collezionisti e al ridursi delle carte disponibili, ferme a 20 anni fa, i prezzi sono via via lievitati fino a diventare insostenibili. È in questo contesto che si inserisce il suo aneddoto più sconvolgente: a quanto pare molti anni addietro era entrato in possesso di una ventina di box del primo set di carte da un ex negoziante poco esperto. L'oggetto in questione è quello visto poco più in alto, dal prezzo di 12.000€. Il mercato non era ancora quello attuale, ed egli ha venduto le singole buste contenute nei box a poche decine di Euro l'una. Oggi si mangiava le mani vedendo la somma astronomica che avrebbe potuto guadagnare, col senno di poi (sì, parliamo di 200.000€).
Ma non tutti lo fanno per i soldi, no?
Impossibilitato ad acquistare niente di simile, per un po' ho provato a ricreare quella stessa sensazione di sorpresa nell'aprire un pacchetto con le nuove edizioni attualmente nelle edicole. Inutile dire che è stata una grande delusione. Mentre io crescevo anche i Pokemon erano andati avanti, peggiorando notevolmente in quanto ad aspetto (o forse è solo la nostalgia che parla, e magnifica i piccoli mostriciattoli con cui giocavamo da bambini), e anche dal punto di vista qualitativo per quel che riguarda le materie prime. Le carte sono infatti diventate più sottili, scivolose, inconsistenti. L'esatto opposto di quella matericità che andavo ricercando, in fuga dall'effimero mondo digitale in cui siamo immersi. Ho abbandonato subito questa strada, per tornare alla ricerca di relitti del passato.
E così, carta dopo carta, acquisto dopo acquisto, ho finito i primi set, e poi sono passato ai successivi. Rocket, Gym, Neo (Genesis, Revelation, Discovery, Destiny), Promo… I set della mia infanzia sono questi, e non credo che una volta finiti andrò molto oltre. Nel 2003 la Nintendo si riprese i diritti di pubblicazione che aveva concesso alla Wizards of the Coast, l'azienda proprietaria del più famoso gioco di carte collezionabili di sempre, Magic l'Adunanza, e modificato lo stile classico delle carte che ha conosciuto la mia generazione, continuando la pubblicazione in autonomia.
Tra le lezioni che ho imparato completando la collezione (e che potrebbe tornarvi utile se anche voi volete avvicinarvi a questo mondo) c'è quella di cercare sempre il relativo gruppo Facebook della propria città per risparmiare sulle spese di spedizione e chiedere consigli. Che stranamente in Toscana, mia regione di origine, siamo tra i più grandi appassionati del settore (sarà colpa del Lucca Comics, o dell'istinto campanilistico a fare a chi ce l'ha più grosso?). Che anche il cantante Fedez non ha saputo resistere alla nostalgia e ha comprato una collezione di carte Pokemon (ma non so ritrovare la storia Instagram in cui lo racconta). E che infine c'è un sito, CardMarket, che rende la ricerca, la compilazione di liste dei numeri mancanti e l'acquisto molto più semplice e veloce.
Quindi, perché le collezioni?
Giunti alla fine di questo viaggio però mi viene da chiedermi, è davvero solo il cambiamento dello stile delle carte avvenuto nel 2003 che mi frenerà dal continuare la mia collezione? Qual è il vero motivo che mi ha spinto a intraprenderla?
C'è una certa volontà di controllare almeno un aspetto della mia vita, certo, c'è la bellezza di poter toccare con mano la mia collezione di carte e di scartare le buste postali con cui arrivano i miei (molto cadenzati) acquisti. Ma infine, e sopratutto, c'è la voglia di riprovare per qualche minuto quelle sensazioni e quella spensieratezza che avevo da ragazzino, quella nostalgia imbonitrice che sospende per un attimo il respiro, come nelle più belle storie d'amore. Qualcuno può giudicarmi per questo?
Continuare a collezionare quelli che non erano i miei Pokemon non mi interessa, le storie che ricordo sono quelle dei primi videogiochi, Pokemon Blu, Rosso, Giallo, Oro & Argento. Quelle dei set che oggi colleziono, quelle che continuo a giocare quando mi torna alla mente il Gameboy verde bottiglia su cui per la prima volta ho visto quei mostriciattoli animarsi.
Proprio pochi giorni fa ho finito il Pokedex catturando tutti i Pokemon presenti in Pokemon Giallo, incluso Mew, quello leggendario che da ragazzini era impossibile prendere. E sapete che c'è? Per qualche secondo, è stato bellissimo.
Spero di esser stato esaustivo, non esitate a contattarmi per qualsiasi domanda o necessità. Vi lascio con un bel video di uno YouTuber che ripercorre tutta la storia delle Carte Pokemon. Chissà che anche a voi non venga voglia di riaprire qualche vecchio cassetto…
L'articolo ti è piaciuto? Lasciami un like, significa molto per me 🙂